Dust Mites and Air Duct Cleaning
12/18/2016
Back To Blog
The Microscopic Dust Mites
Dust mites are very small creatures that could be lurking under your bed, inside your pillows or even your vents. If knowing their hiding spots doesn't make you cringe, then maybe this will -- they're related to spiders. The good thing is they're very small and they don't bite humans. They are however still quite the pest and are known to cause indirect harm via their feces. Their feces contain an enzyme that triggers the allergy in humans. So, if you're not too particular about air filter replacement, maybe it's time that you change your tune and get air duct cleaning services done.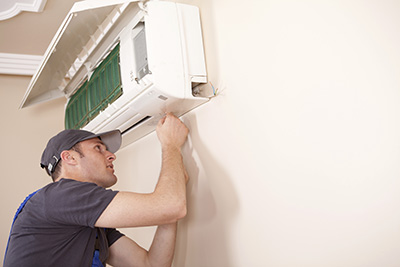 Dust Mite Infestation Effects
Dust mites love the taste of your dead skin and since house dust is made up primarily of dust (up to 90% in fact), you can be sure that dust mites are in your home. They can live in air vents that have accumulated dust for years. They are in old mattresses. They can be anywhere in your home that you have been in contact with. Since they don't bite humans, you won't get red marks on your skin that are very prominent in bed bug infestations. Instead, you'll probably experience allergic symptoms akin to hay fever such as watery eyes, runny nose, sneezing and itchy throat as well as skin rashes. If you experience any of these, you should get some air duct sanitizing done.
The Solution to Dust Mites
Dust mites are very hard to outright eliminate from your home because, one, they are microscopic and two, they are everywhere and three, you may bring them in your home from the outside. You can however eliminate them for the time being or diminish their population down to insignificant numbers by contracting the services of residential air duct cleaners to perform HVAC unit cleaning.